How to install WhatsApp on Ubuntu Desktop
Now you can install WhatsApp on your Ubuntu machine. This is really happy news for ubuntu lovers.
Here is the simple steps to install WhatsApp on your ubuntu-desktop.
Download the WhatsApp web application file. Click here
After the download completes go the downloaded folder and run this command
sudo dpkg -i whatsapp-webapp_1.0_all.deb
output:
Selecting previously unselected package whatsapp-webapp.
(Reading database ... 283713 files and directories currently installed.)
Preparing to unpack whatsapp-webapp_1.0_all.deb ...
Unpacking whatsapp-webapp (1.0) ...
Setting up whatsapp-webapp (1.0) ...
Processing triggers for mime-support (3.60ubuntu1) ...
Now press ALT+F and type WhatsApp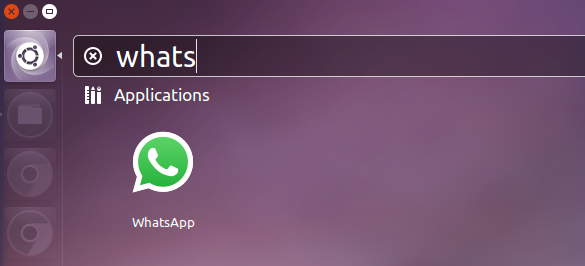 Now Scan the QR code with your phone using the WhatsApp application.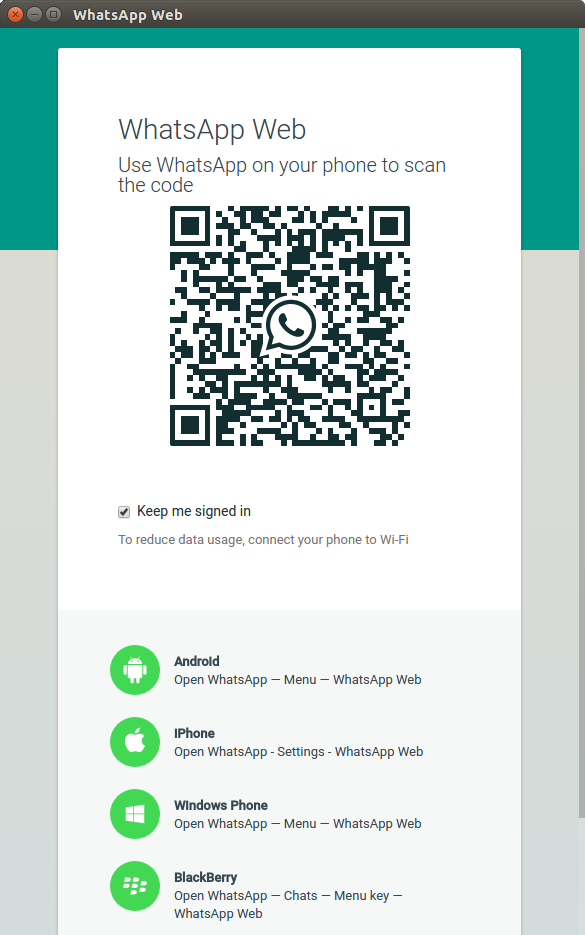 After scanning the QR code you will be logged in to your WhatsApp account and be able to use WhatsApp on your desktop.